About me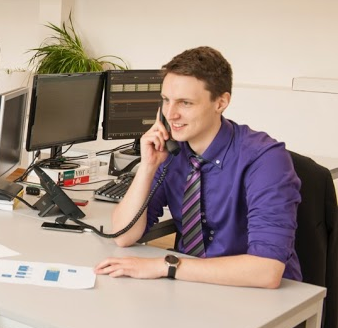 Who am I
My name is Christoph Weigert, and I am a Software Engineer at IST GmbH building new and exciting fast-moving consumer goods solutions. Within 6 years of working at IST GmbH, I was quickly responsible for this corporate sector.
What I Do
Currently, I am working my sixth year as a Software Engineer at IST GmbH where I regularly utilize technologies like MVC, Xamarin, Analysis Services, and CI/CD. With these resources, I have contributed to web apps seen by thousands of individuals a day and built experiences from the ground up under our Solutions team. I love having the opportunity to brainstorm ideas and take some of these ideas into production.
Background
I am originally from Kallmünz, Bavaria where I was born and raised. I went to the secondary school in Burglengenfeld until 2010. After graduation, I started my three-years training at IST GmbH as a specialist for systems integration (German: Fachinformatiker für Systemintegration).
Hobbies
When I'm not in front of a computer screen, I do activities which are at the polar opposite of software geekdom. I love to play travel, play volleyball, hit the gym, watch football and hang out with friends.